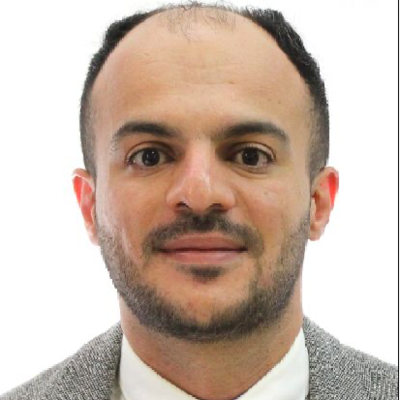 About me:
Gastroenterologist internal medicine physician 
Experience
gastroenterologists and Internal Medicine physician 
Education
Professional Summary 
Currently I'm working as Gastroenterologist at Tygerberg hospital (Stellenbosch University) full time.
Gastroenterology and Hepatology Cert Physician CMSA –July - September 2021 (full time):

Diagnostic and Interventional Gastroscopy 80 -100 case a week include emergency UGIT Bleeding, RFA, oesophageal varices band ligation, sclerotherapy, oesophageal dilation, and stent insertion under fluoroscopy guide for benign and malignant (palliative) strictures, PEG insertion, polypectomy, pyloric and duodenal stent, and dilation. 
Colonoscopies > 25 case a week include diagnostic and interventional such polypectomy, LGIB, APC, RFA and colonic benign stricture dilation.
ERCP > 15 case a week: diagnostic, ongoing interventional ERCP training.
Academic teaching and presentation twice a week.
SAGES - South Africa gastroenterology and hepatology Society member.
Internal medicine Specialist (physician)Board CMSA since October 2019 

4 Years Full time internal medicine training - rotation through all general and subspeciality: causality, emergency ICU, cardiology, pulmonology, infectious disease, endocrine, rheumatology, nephrology, haematology, neurology, gastroenterology, and hepatology.
Student examiner and teacher at university of Stellenbosch (part time)
Master's degree (MMED - 2019) Rheumatology division of internal medicine university of Stellenbosch (project is chloroquine associated maculopathy).
March 2010 until March 2015: More than 5 years of experience providing health care as Medical Officer (MO) in medical Department Alkadra Tripoli Hospital Particularly Acute Critical Conditions (Medical ICU, Causality, Anaesthesia).
MBChB obtained on March 2010 
Professionals from different sectors near Tripoli, شعبية طرابلس
Jobs near Tripoli, شعبية طرابلس
Found in: beBee S2 LY - 1 week ago

---

MPH Consulting Services

Tripoli

Full time

One of our top Clients in the O&G Industry is looking for a CONSTRUCTION MANAGER with the following details: · Location: Tripoli; LIBYA · Start date: ASAP / URGENT · Contract Duration: 12 months (renewable) · The Construction Manager is in charge of: · (Managing the preparation, ...

Found in: beBee S2 LY - 3 hours ago

---

Amazon Oil Services

Tripoli

Full time

Main function of the job · The Sr. Staff Mechanical – Static Equipment Engineer role will be on Projects (in the oil & gas upstream/midstream sectors) with different execution styles ranging from FEEDs to EPC. · Supervise and lead a team of engineers and designers in carrying out ...

---

Ferme Aqoci Quebec

Tripoli

Remote job with geographical restriction

Ferme Aqoci is looking for NOC 8431 – General workers and generating candidate pool for future opportunities and to reach out to more Canadian employers under hard to fill positions in Quebec. · Job Titles under General Farm Workers · Beef cattle farm worker · Cattle ranch labour ...